This year, the guest authors of the conference are Hanna Meretoja, debut author and professor of comparative literature, and Rosanna Fellman, stage poet, author, and activist. In the conference's traditional author interview, they are interviewed by doctoral researcher Johanna Slotte Dufva. The theme of the interview is the significance of academic and intellectual perspectives to literature and the experience of authorship. The event is titled: "Research, Novel, Poetry — Discussing the Experience of Writing".
The event is open to all and is organized in collaboration with the City Library of Turku.
Time: 4.5.2023 18.00–18.45
Place: the City Library of Turku (Linnankatu 2), the Information Section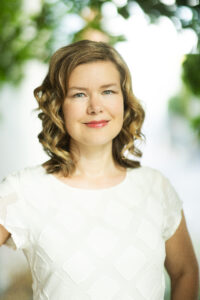 Hanna Meretoja is a debut author and the professor of comparative literature at the University of Turku. In her novel Elotulet (WSOY, 2022) she puts on display many subjects of her research, for example the questions of the cultural significance of water, the connections of literature to philosophy, the friction between life and narrative, and the narrating of trauma and illness.  Her monographs include The Ethics of Storytelling: Narrative Hermeneutics, History, and the Possible (2018, Oxford University Press) and The Narrative Turn in Fiction and Theory (2014, Palmgrave MacMillan), and she has edited works such as The Use and Abuse of Stories: New Directions in Narrative Hermeneutics (2023, Oxford University Press) and The Routledge Companion to Literature and Trauma (2020, Routledge). A novel taking place on a single evening, Elotulet utilizes the means of fiction in its study of overlapping existential crises, intertwining personal distress with global emergencies, namely, the pandemic and ecological destruction. In the face of fundamental questions about life and death the reflections on the fate of a human being travel from individual experience to cellular level and to planetary dimensions. In Elotulet the philosophical and the corporal flow into each other. The novel seeks to find the form for the experiences of falling, coming to terms with the unresolved, and the dissolving of time, which call upon the awakening from the illusion of being in control to the awareness of the fundamental arbitrariness of existence.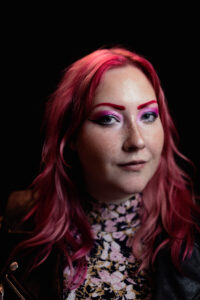 Rosanna Fellman is a spoken word poet, author and activist. Fellman writes multilingual political poetry with a humoristic tone. Her first book Strömsöborna (Förlaget M, 2019) received the Finnish culture prize Vimma 2019. Her second book Republikens president – Tasavallan presidentti (Förlaget M, 2022) is a multilingual satirical poetry narrative, for which she received a prize from Svenska Litteratursällskapet i Finland.